Equinox Conservatory Roof System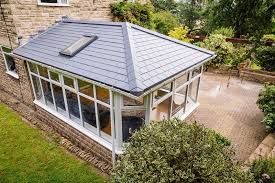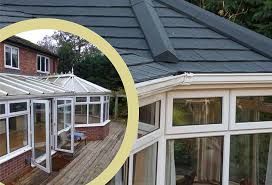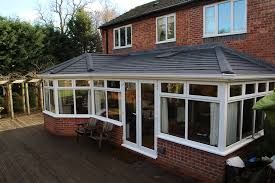 Equinox replacement conservatory roofs
Equinox is a fully insulated tiled roof system, for simple retro-fitting to existing conservatories or flat-roof structures.
The ideal replacement for ageing glass or polycarbonate roofs or as an alternative roof for brand new conservatories and traditional extensions.
Energy-saving design for optimum comfort - Equinox has insulation panels integrated within the structure, achieving an incredibly low U-value of 0.15. Such superior energy efficiency means no more extremes of temperature inside the living space, making it a comfortable room in all weathers and saving you money on heating bills.
Less weather noise for peace and tranquility - Equinox allows you to enjoy your conservatory – regardless of the elements and whatever the temperature outside. Its solid, tile or slate roof means that weather noise is also reduced, but visibility isn't. So even if it's windy and raining outside – you can still relax in the sanctuary of your conservatory!
Attractive styling – Inside and out. Roofs can be fitted with premium slate style tiles or standard steel tiles in a range of colours to complement any home. The internal surface of the roof can be finished with a modern plasterboard or tongue and groove timber ceiling, creating the look and feel of a conventional home extension.
No compromise on light -The Equinox system can be fitted with additional roof windows that will continue to flood your conservatory with light.
Please contact us for further information