Guttering/Fascias/Soffits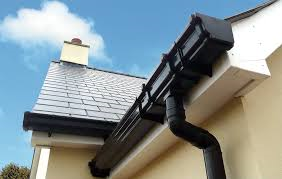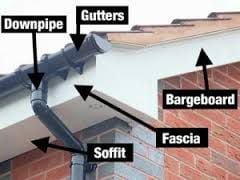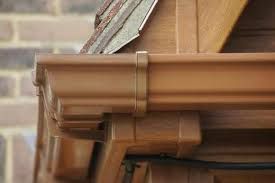 We cover all aspects of rain water systems from minor maintenance & repair to complete replacement.
Guttering, fascias and soffits are an important part of the roofing system with the main purpose being to channel rain water away from the building protecting its brickwork and foundations.
Fascias are the bands around the edge of the roof protecting it from water ingress, supporting the last row of tiles and adding an aesthetically pleasing finish. Soffits are located beneath the roof overhang and protect the rafters from the weather.
Gutters should be regularly cleared of any debris such as leaves & moss to ensure the surface water can flow freely and not back up to pool on the roof which can result in various problems including damp, tile damage and rotting fascias & soffits.
At TRS we not only repair and replace rain water systems but also offer a gutter clearing service.
Gutter clearing prevents:- Blocked rainwater pipes & drains/Water overflowing onto walls & windows/Rotting fascias & gutter seals leading to water entering the property and causing internal damage. We will be undertaking this service throughout November when all the autumn leaves have fallen and before the winter weather sets in. So with this limited window of opportunity, we advise booking as soon as possible.
Please contact us for details.